Michael Wang is one of the earliest team members of Congero Technology Group, who has dedicated his talent and hard work through the ups and downs of the company.
Born and raised in China, Wang started very early in the tech field. After receiving his Master's Degree in Beijing, he started as a university professor in the Robotics/Artificial Intelligence field. He then continued his higher education in the U.S. and obtained a Ph.D in Mathematics in 1995.
Wang continued with his post-doc research in Medical Imaging, focusing on medical image compression in Teleradiology. As the research was sponsored by SBC (AT&T today), he got very involved with the company, working in the data-gate foundation. He also worked with GTE (Verizon today) before joining Portal Software in 2000. Throughout his time at Portal Software, he traveled all over the place to work on-site in Texas, Washington D.C, California, Italy, and Canada.
In 2004, he resigned from Portal Software and started working as an independent consultant. Between 2005 and 2007, he started working directly with Mr. Thomas Cong on a Sirius project in New York, which led him to becoming one of the very first team members of Ebillsoft (former name of Congero Technology Group).
"As Thomas told me, I owned the first client badge with EBillSoft printed on it," he said.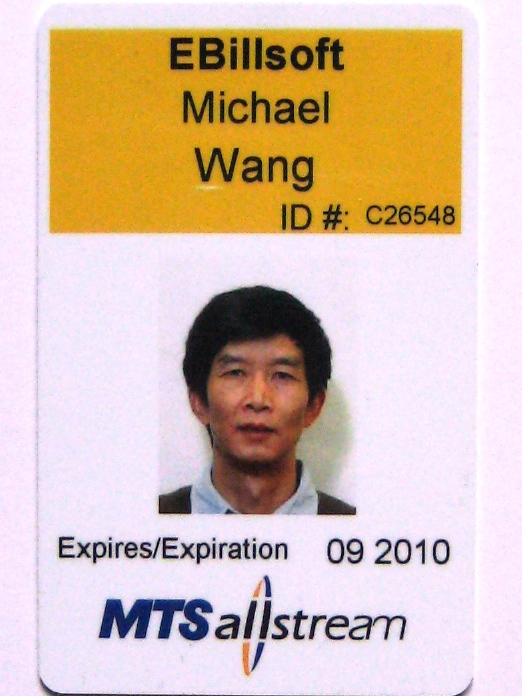 After jumping around continents, again, for multiple projects, Wang is now based in Atlanta, Georgia.
As someone who started early and has obtained tremendous knowledge and experience in the field, Wang's key to tackling job challenges is through understanding.
"The challenges usually arise from misunderstanding or lack of understanding," he said. "The best way to deal with them is to try to understand them first."
In fact, Wang is a believer in learning from challenges. He believes that rough paths can let you live a "richer" life.
"Life is a journey. If you find a straight path to success, good luck," he said. "If you experience a meandering way, you may see more scenery, and may have a richer life."
Besides his passion for what he does, Wang enjoys playing tennis in his free time.
His ultimate goal in life is to work and experience all four seasons in each of the six major continents: Asia, North America, Europe, Oceania, South America, and Africa.
"I have covered 4 of them so far. However, due to this COVID-19 pandemic, it's unlikely that I can reach the remaining two," he said.