Alexander Salazar started out with a bachelor's degree in Electronics Engineering at Universidad Nacional Experimental Politécnica in Venezuela. Before graduating, he got accepted to an internship as a Junior Automation Engineer and eventually got a full-time job as an Automation Engineer at the same company.
Even though he seemed to be en route to a career in electronics engineering, Salazar did not forget about this interest in programming. He then started working as a driver programmer for an iron steel company.
"Programming drivers is like building hardware/software integration," he said. "It was an interesting job since I could use both my electrical engineering knowledge and my programming skills."
While working in that position, Salazar started programming pure C/C++. In 2008, the company offered him to move to Argentina doing the same work but with some more responsibilities.
"I was the youngest in my department where everyone was average 15 years older than me. It was an interesting experience trying to fit in another society belonging to another generation," he said.
After moving to Argentina, spending his free time traveling around and learning about "this amazing country," he realized how much he wanted a job that would let him travel.
"Destiny knocked at my door and then Oracle Corp offered me a job as a BRM consultant," Salazar said.
In the next four years, Salazar worked on different projects around Latin America, from North Mexico to South Argentina. He utilized his opportunities to improve his English, learn Spanish and even some German.
"I always tried to deliver the best of me in so many successful projects, through which I gained a lot of experience," he said.
In 2013, one year after moving to Mexico for a work project, Salazar decided to move back to Costa Rica and work there as he realized how much he loved this country. He was able to improve BRM skills and lead skills, had the opportunity to work as a Solution Architect for the first Oracle ECE project in Latin America combining prepaid and postpaid technology, which was an entire accomplishment for all involved.
After some time working and gaining good achievements and personal growth, in January 2018, Salazar received a call from Mr. Thomas Cong, the CEO of Congero Technology Group, offering him the Solution Architect position.
"Working at Congero has been an awesome experience," he said. "I had opportunities that I've always wanted to develop new skills and apply knowledge acquired over the years."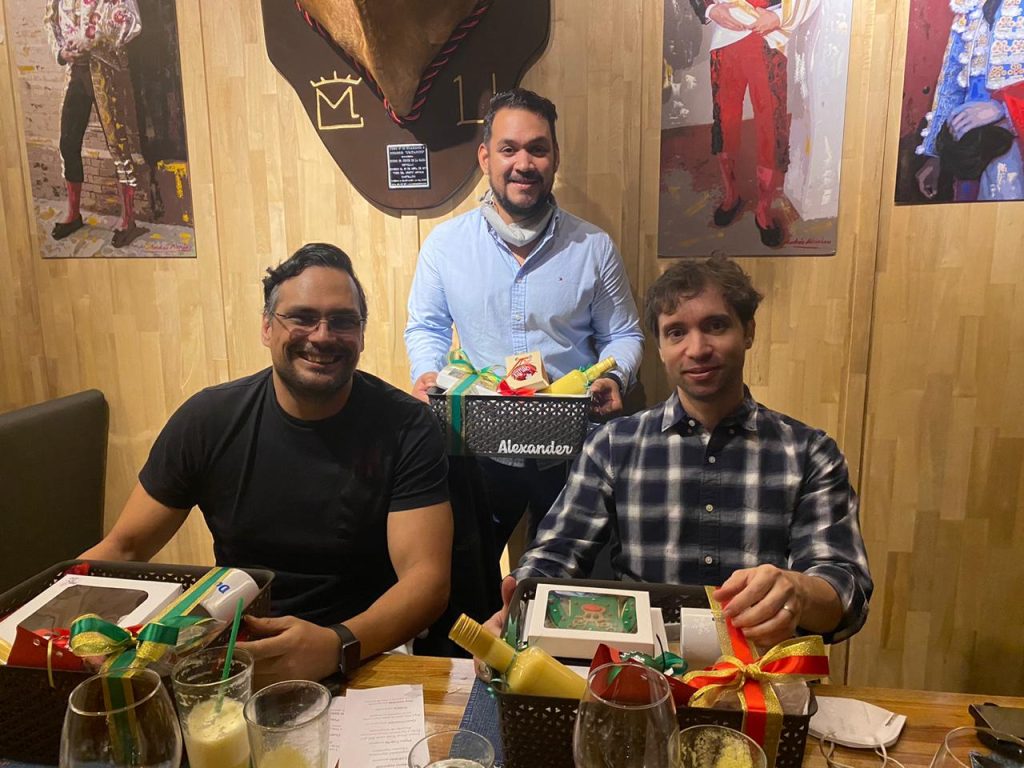 He then moved up to be our Delivery Lead in 2019. It is no coincidence that Salazar finds himself going places, literally, in the tech field. His interest in a career in tech dates back to his childhood days.
"My father is a mechanical engineer who liked electronics engineering a lot," he said. "I started reading a lot of books about the field at an early age and I was always so fascinated. From that very moment I knew that it will be my path."
He was most definitely right about his career path in tech. As he discovers this journey, he finds inspirations all around to push him to be better, both in his career and his personal growth.
"Now as a grown-up person, I find inspiration all around, starting with my family who inspires to be always better, my teammates who are passionate and driven to always improving themselves," he said. "I even find inspiration in articles I read where I find out new and interesting technologies or discoveries."
Throughout the ups and downs of his career, Salazar sticks to valuing the importance of personal growth and self improvement.
"Keep improving yourself. Know more. Learn more," he said. "It's okay if you are tired, we're humans. Rest up and then continue improving yourself."
Besides pushing hard to be the best he can be at his job, Salazar is a keen reader to improve himself personally. He is also a fighter who owns a brown belt in Karate, blue belt in Jujitsu which he still practices daily.