Fast-track your journey to the cloud with
Congero Cloud Migration Services
Transforming your on-premise billing platform to the cloud is seamless with Congero Cloud Migration Services.  We make the cloud transition easy for you with our Fast-track migration approach. Transform your business with Congero Cloud Migration!                                                                                     Read more about our Fast-track migration path below.
Your Fast-Track to the Cloud Starts Here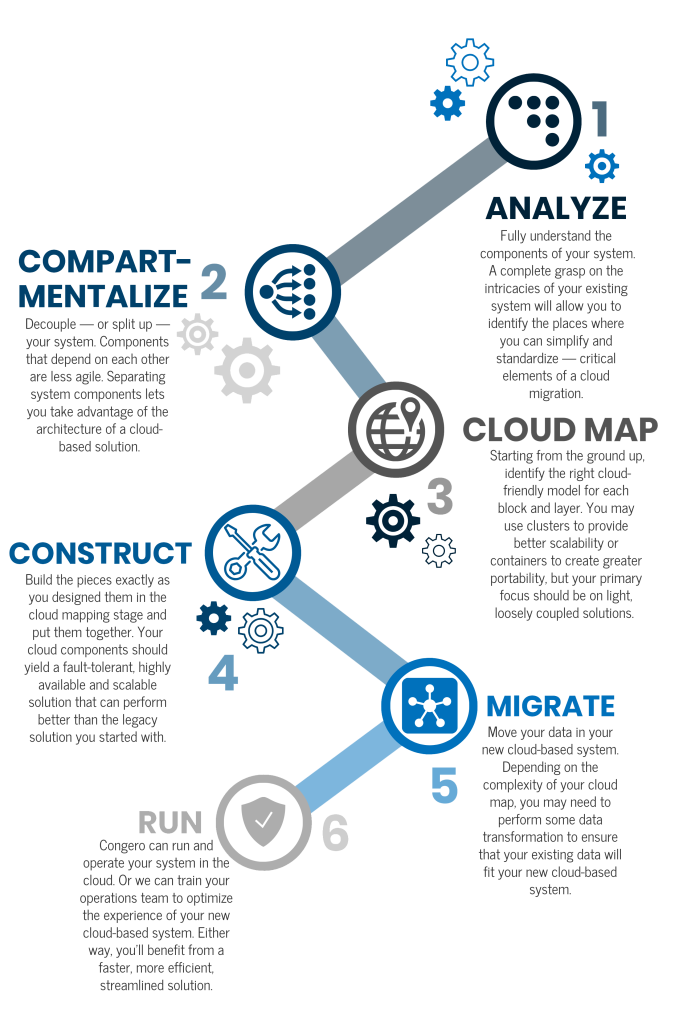 Download our White Paper to learn how Congero can Fast Track your migration to the Cloud.
Congero Consulting is paving the way to make your migration to the cloud a seamless one. Our consultants are experienced in helping you plan your cloud migration and use the latest cloud tools and technology.  Contact us today to speak to our experts to help you get started on your Journey to the Cloud